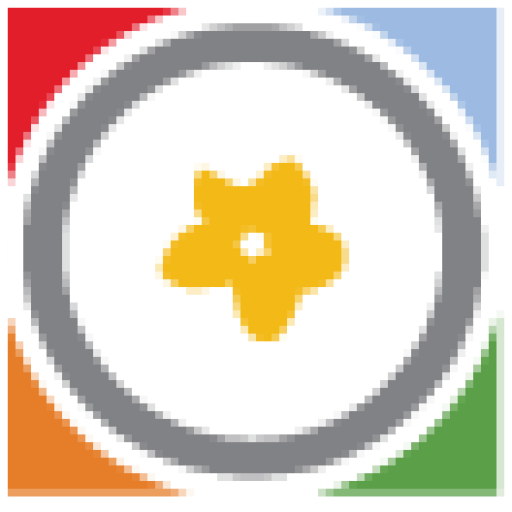 Summer Apprenticeship Program and
Summer High School Program
The 6-week Summer Apprenticeship Program (SAP) and the High School Program (HSP) immerses participants in the work of Growing Places Indy, from hands-on farm work to community engagement, fundraising, youth education, personal development and more. Participants are challenged to consider what change they want to see in the world and are trained in skills they can employ to take personal and sustainable action. Participants build lifelong relationships within their cohort; deepen their self-knowing, self-understanding and self-confidence; and have the opportunity to meet many leaders and entrepreneurs doing transformational work in the Indianapolis area. Our aim is to provide space to empower participants to align mind, body, and spirit through the power of food and community. The HSP is designed for rising Juniors and Seniors in High School, special exceptions can be made for mature Sophomores, and graduated Seniors.
---
–
More details regarding eligibility, commitment, and schedule are available in the full application through the links above. Email kat@growingplacesindy.org with additional questions.
2019 Program Dates:
Orientation for Participants – Friday, June 14th (10am-5pm)
Orientation for HS Parents – Thursday evening June 13th (5:30-6:30pm)
—
SAP runs Monday June 17th –  Saturday, August 3rd (M-F, with some Saturday commitments)
HSP runs Monday, June 17th – Wednesday, July 31st (M-W)
Both programs break during week of July 1st-5th
Looking for less of a commitment but would like to volunteer with us? Check out our volunteer Spring Work Share position here:
Past Apprentice Testimonials
The apprenticeship was such a diverse and dynamic approach in community action, where self-examination, yoga and group workshops meet hands-on agricultural practice at the Growing Places Indy farm sites, along with frequent visits to other farms in the Indy area. Through all of that activity over the course of the summer, I now feel equipped with many more tools to utilize moving forward in life: with self, relationships, community and finding where I fit into it all. That said, if you find yourself in a place of transition, searching for the next thing in life or eager to try something new, I advocate wholeheartedly to participate in this unique opportunity!
As a regular volunteer with Growing Places Indy, I had long dreamed of participating in the apprenticeship program and spending my summer biking around town to urban farms, gardening and practicing yoga. I had what I thought was a clear idea of the joy I would experience from getting to participate in this program, and yet I still underestimated its positive impact. This summer was the best summer of my life! How fortunate we apprentices were to have the opportunity to dive into ourselves and to share space for healing and growth. How lucky we have been to form such genuine connections and engage our potential. I am so grateful for all the wonderful people I met within the group and the community and thankful for all the incredible places we got to go. The apprenticeship not only provided an opportunity to gain wisdom about urban agriculture and food systems, it also allowed us to gain a deep wisdom about ourselves.
I am so grateful to have participated in the apprenticeship program. I made many good friends, developed a stronger understanding of myself, deepened my relationship with Indianapolis, gained hands on farming experience and now see a comprehensive view of Indianapolis' local food system and the people that make it possible. Thank you, Growing Places Indy!
Fresh produce: something that is simple and pure but somehow we have lost the idea that something so simple can be so good for us. We have become lost in the ideas of low-fat, microwave meals, convenience items, fast food and the plethora available at the grocery store. I was diagnosed with polycystic ovary syndrome in 2010. It took me a little while, but I realized that the only way I could help myself was by eating wholesome food and taking care of myself. This apprenticeship was an amazing experience. I learned more than I ever thought I would about how to care for plants, the environment, my body and emotions, and those of other people. Planting, maintaining and harvesting from the gardens; self reflection, group encouragement and teamwork; yoga and bike riding; talks on food injustices, small businesses and nonprofit organizations – what a summer! The experience sparked the flame of my passion into an even brighter fire. I am striving to encourage others to improve their wellness with the many ideas discussed and lessons learned during my time with Growing Places Indy and hope to inspire others as much as I was inspired through my apprenticeship.
Probably the most valuable thing I took from the apprenticeship was a greater understanding of my own personal wholeness and an appreciation for the concept of wholeness itself. I noticed improvement in my relationships with the people in my life. There was a big emphasis on commitment and accountability. The apprenticeship combined a diverse range of hands-on farm experience with a city-as-school educational approach. The intent is to teach apprentices more than just gardening techniques. During the 10 weeks, we all opened up, grew and connected to each other and the Indianapolis community, learning as much about ourselves and Indianapolis as the subject of agriculture, not to mention we had a lot of fun.
My apprenticeship with Growing Places Indy was awesome. I enjoyed so many aspects of the program, but the two that stick out the most were tending to the veggies and practicing yoga. Our workdays were Tuesdays, Wednesdays and Thursdays. The work mornings were harvesting veggies for restaurants, CSA and veggie stand. What made harvesting fun was we always played some type of game so it really did not feel like working. In the afternoons, we tended the beds by weeding, clearing and planting new veggies or cover crops. I learned so much about tending veggies that I have applied what I learned to Ms. Mary's Community Garden (Center of Wellness for Urban Women) and plan to grow some veggies this year on my patio. Yoga was an extra bonus. I have always wanted to practice yoga in a classroom setting and what a better classroom than outside. The Earth beneath and the Sky above really made me feel connected to God and creation. Mondays were yoga and self-exploration. These sessions were so profound and intense, but I always left feeling renewed and recharged. I now practice yoga as often as times permits. What a great experience!