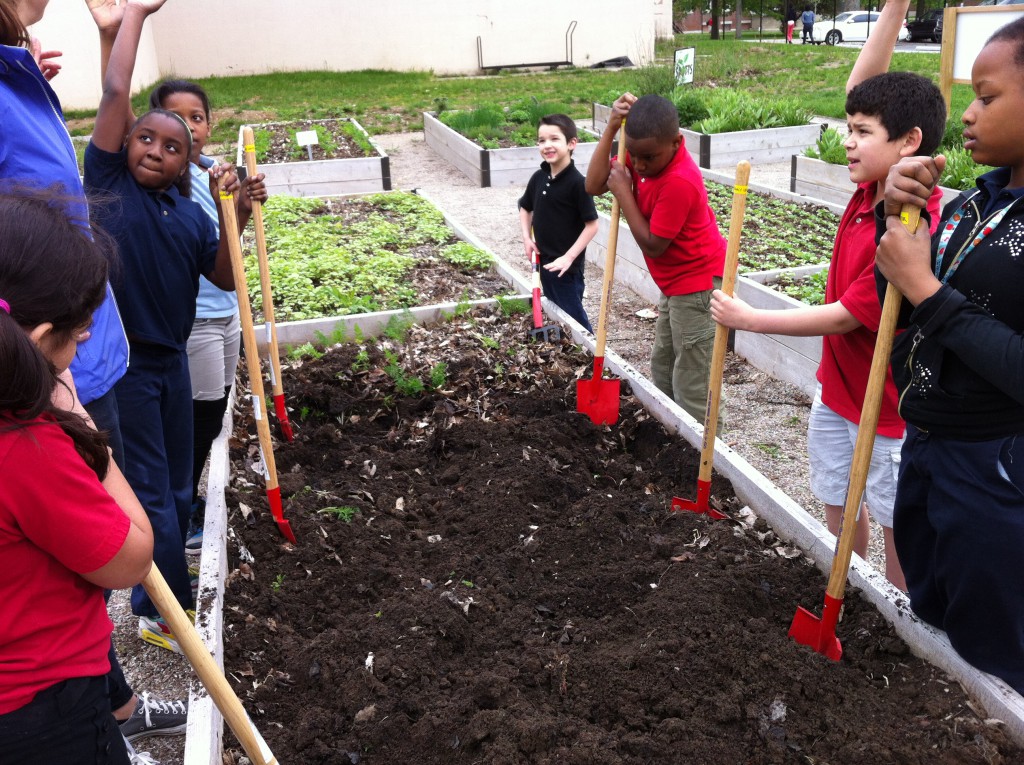 Educating the Community to Be Well
Empowering people to cultivate personal, family and community wellness through urban agriculture, food access and mind-body education.
We believe that individual experience and personal relationships are vital to the pursuit of our mission and vision. We seek to cultivate networks of connection by engaging individuals in opportunities for first-hand experiences in urban agriculture, in relationships with local farmers and local food, in experiential learning and in practices for living well – such as yoga, meditation and urban bicycling. These are simple yet profound ways to empower a culture of wellness in Indianapolis.
Yoga & Wellness
We work to cultivate wellness in the community through urban agriculture, food access and awareness and practices for healthy, sustainable living (with primary focus on yoga, meditation and healthy eating).
Summer Apprenticeship Program
Our Summer Apprenticeship Program is a unique opportunity for individuals to fully immerse themselves in the work of Growing Places Indy. Participants spend their summer empowering themselves and their community.
Live Well Classes
We work with community partners to offer Live Well Classes in the community. These classes include hands-on learning about gardening, nutritious eating and cooking with vegetables and herbs, and mind-body education.
Tours & Custom Workshops
We love sharing our farm sites, communities and the work we are doing with others. On occasion, Growing Places Indy will even work to create custom workshops fitting your needs and interests.
Eat Well Initiative
The Eat Well Initiative was created in 2012 by Growing Places Indy with the goal to increase access to fresh, healthy foods to members of the community. The program exists at both our Summer Farm Stand and the Indy Winter Farmers Market.