Become a volunteer through this link to our NEW online volunteer portal. 
Opportunities through Growing Places Indy and our GPI Winter Farmers Market:
Urban Farm Volunteers: Throughout the season, we are in need of individuals interested in helping us with our day-to-day or week-to-week work in order to learn more about how to grow food. There is no previous farm or garden knowledge required to volunteer with us.
Group Volunteers: In addition, we are able to host groups on the farm (maximum 20 participants) and will organize projects to accommodate groups of various sizes. Click here to sign up!
If you don't see a time in our calendar that will work for your group, please let us know when you'd like to come to the farm by emailing volunteer@growingplacesindy.org.
Indy Winter Farmers Market: The IWFM needs volunteers every Saturday during market season (November through April) and offers three volunteer shifts every Saturday. Click here to sign up!
Shift 1: 7:30am-9am to help with market set up and vendor load-in
Shift 2: 9am-12:30pm to help with greeting shoppers, info table, activities in the "lil' sprouts" area, supporting vendors, general cleanup, etc. (let us know if you're an interested and talented face-painter, storyteller, or kids crafter).
Shift 3: 12:00pm-1:30pm to help with market teardown and vendor load out.
Interested in volunteering with a big group? Please signup using your group name through the portal for the shift that will work for your group. Please indicate the number of people in your party in your signup.
Growing Places Indy is a non-profit organization that empowers individuals to cultivate personal, family and community wellness through urban agriculture, access to fresh local food, and mind-body education. You can help us in growing urban farms, enhancing urban access to fresh produce, supporting local farmers and producers, strengthening local food system relationships and offering quality wellness programs in Indianapolis.
Growing Places Indy grows produce on 3 urban farm locations, runs low-cost farm stands throughout the year, provides wellness education on the farms for all ages, and is responsible for the Indy Winter Farmers Market which is now in it's 10th Season. To learn more about all of GPI's initiatives and how you can get involved, please click here.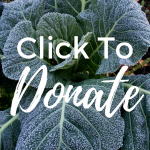 *IWFM vendors, please use the donate button above to submit your 2018-2019 application & vendor fees.
INDIVIDUAL GIVING
Online: You can make a secure gift online by clicking here.
By mail: Please address your check to Growing Places Indy and mail to:
727 N Oriental St
Indianapolis, IN 46202
SPONSORSHIPS
Interested in sponsoring a specific program or initiative with Growing Places Indy? Sponsorship opportunities are readily available for the above initiatives marked with asterisks (*). Contact Linda Cook, Director of Development and Operations, at linda@growingplacesindy.org to start a conversation.
PARTNERSHIPS
Interested in partnering with Growing Places Indy? Possibilities abound. Contact Linda Cook, Director of Development and Operations, at linda@growingplacesindy.org to start a conversation.
Thank you for your generous dedication and support!